Auto Repair Shop Laurel MD
At our in-house auto shop, we can attend to a wide variety of your vehicle repair needs including repairing minor body damage such as dents, dings, and scratches or conducting more major body service following incidents like hitting a deer or a vehicle collision. In addition to our body shop, we maintain a state-of-the-art paint booth to ensure your freshly repaired vehicle looks as good as new.
Some of the many services we provide include:
Oil Changes
Factory Scheduled Maintenance
Brake Repair
Transmission Repair Service
Exhaust & Muffler Repair
Check Engine Light Diagnostics
Tune-Ups
Tire & Wheel Replacement
Air Conditioning Service
Power Steering Repair
Speedometer Repair or Replacement
Engine Rebuilding or Replacing
Shocks & Struts Repair or Replacement
Headlight Bulb Replacements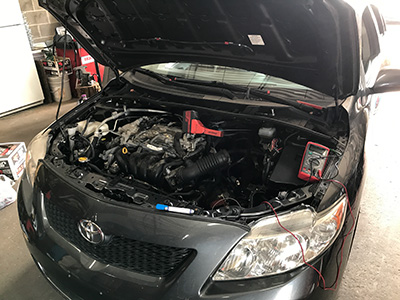 If you're in need of any auto repair, please call or email us. We're conveniently located in Laurel, Maryland, just minutes off I-95 and convenient to all of Prince George's county.